Introduction
Digitalisation can be a gamechanger for SMEs but it needs to be part of a wider strategic plan to develop your business. Choosing the right digital products is key to delivering fast and sustainable results.
For today's SMEs, competition is rife wherever you look. In the start‑up phase, you need to win market share to survive; in the rapid‑growth phase, you need to refine your processes for scalability to beat out established, mass‑market‑ready brands.
If you overcome these challenges, then you will typically reach the maturity phase where cost control, optimisation for profitability and innovation become the focus. At every stage, if you don't make every effort to differentiate yourself from your competitors, you may well fall behind and lose the race to the top.
This lifecycle is not new. But what is atypical is the pace at which market conditions are changing, forcing SMEs to respond—and quickly.
Digitalisation is integral to this process. No matter what industry you're in, getting the right technology in place can help scale the businesses astronomically. It can automate processes, make things simpler, increase agility, improve communication and, ultimately, drive better performance. But with so many products on the market, it can be confusing to know which technology solution is best for you.
That's where a '3S' approach comes in. Rather than simply migrating data to the cloud, you can use the 3S approach to evaluate and optimise your technology infrastructure and ensure it is secure, stable and scalable enough to set your company up for future success.



---
The 10 biggest business challenges for SMEs today?
The business landscape today looks different to what it did five or even two years ago. There have been sudden and dramatic shifts everywhere, throwing up challenges around everything from supply chain management to hiring, funding, and the way we expect our people to work.

So what are the issues at front‑of‑mind for decision makers in SMEs? According to Vodafone, these are the top 10 causes for concern:

Finding new customers

Cost management

Retaining customers

Improving customer service

Improving quality of product/ service delivered

Retaining skilled staff

Keeping up to date with technology trends

Keeping up to date with changing customer needs

Finding/ attracting the right staff

Managing resource capacity efficiently
A lot of these are not just small business problems. The marketing teams at companies like Vodafone and Unilever don't just sit around waiting for the leads to come in—although undoubtedly it is easier to get those leads when you're a household name.
There is, however, a significant digital divide. SMEs lag far behind larger businesses in their adoption of digital technologies, and this can seriously hamper their growth ambitions. The most digitalised companies are highlighting opportunities at more than double the rate of the least digitalised, according to Vodafone, while Deloitte notes that SMEs with good digital tools are three times more likely to experience customer and revenue growth.
Why are SMEs behind the curve on digitalisation? Two reasons:
SMEs are lacking the capability to plan their digital transformation and identify key areas of focus. This is largely driven by a lack of confidence, budget or technology skills—they don't know where to start.
MEs are struggling to identify the right technology to use, or the right supplier—they don't know what 'good' tech looks like.

Let's look at each of these in turn.
---
Where do we start? Understanding the five key categories of technology for SMEs
When charting a course towards digitalisation, there are five areas you need to look at. Every transformation project begins with this list.
#1. Connectivity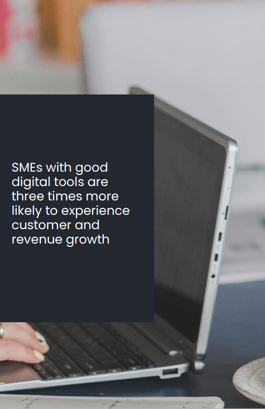 Digitalisation relies on the availability of fast and stable internet to support all your applications and devices. Sub‑par connectivity can cause problems at all levels, reducing your ability to work, communicate, process transactions and deliver outcomes as quickly as customers expect.
The UK is highly advanced in terms of access to high‑speed connectivity. However, a recent OnePoll study found that employees are losing 44 minutes every week due to poor broadband speeds, which is the equivalent of a week's worth of work per employee, per year. The figures are even worse for remote workers who are losing half an hour due to poor connectivity every single day.
Long story short: consumer broadband may not
be enough for business needs. Has your business explored solutions like highly resilient ethernet options that are a step up from contended lines (shared internet)? Do you have a 4G or 5G backup for when the internet goes down?
Connectivity benefits for SMEs:
Supports a cloud‑first strategy

Essential to creating an on‑demand service

environment

Supports staff to get their jobs done quickly

rather than sitting around waiting for systems to load

Critical for a successful hybrid workforce
---
#2. Process digitalisation and automation
Digitalisation is redefining how SMEs operate. From real‑time data collection to the creation of automated, push‑of‑a‑button workflows that remove the 'busy' work, businesses are seeing both cost savings and increased profitability when manual systems are digitalised.
There are multiple entry points to digitalisation for SMEs, ranging from general administration and bookkeeping software to marketing functions and customer relationship management tools. Security is a key consideration here as you'll need to develop a framework and backup for protecting business‑sensitive data as it moves throughout your digital systems.
Connectivity benefits for SMEs:
Eliminates repetitive processes and manual error
Improves productivity and operational efficiency
Improves speed‑to‑market
Supports continuous improvement strategies, allowing for faster innovation and adaptation
---
#3. Cloud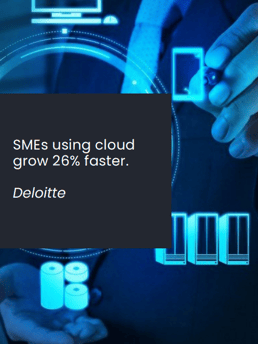 Moving to the cloud creates cost‑effective opportunities for SMEs to start using smart technology without the need for a physical ICT infrastructure. You can access and share files from any device, anywhere, and the provider typically can include services such as data storage, backup and disaster recovery as part of the operating cost.
Cloud also provides a fully scalable technology platform which is essential for growing businesses. Your contracts will grow with your needs, and if you have seasonal spikes or other temporary increase in demand, the cloud will spontaneously accommodate them.
SMEs using cloud grow 26% faster according to Deloitte, not least since cloud allows the most effective use of limited resources.
Cloud benefits for SMEs:
Ability to scale up and down rapidly
Reduced upfront investment in tech, increasing margins
Standardisation across locations, including work from home
Ability to test and trial new products with minimum risk
#4. Collaboration and communication
With employees increasingly working on the road or at home, and customers measuring your response times in minutes not days, it's critical to have effective tools that allow you to collaborate and communicate with confidence while maintaining full visibility and control. Software tools that allow for calls, instant messaging, video and file sharing in the same place are quickly becoming the universal hub for better work.
A common myth is that digitalising your communication systems will cost a lot of money. Yet, consider your telephony systems—traditional ISDN systems can cost a fortune in maintenance and line rental. VoIP (Voice over Internet Protocol) and Unified Comms systems typically make good sense for SMEs from a cost, quality and scalability perspective. When BT switches off their PSTN/ISDN in 2025, you'll have no other choice than to move your telephony to VoIP.
Collaboration benefits for SMEs:
Enables mobility and flexibility in the workforce
Unlocks productivity by allowing teams to work together seamlessly
Improves accountability by providing a robust messaging audit trail
Aligns your communications to your customers' needs
---
#5. Business intelligence
Most SMEs are generating mountains of data but are missing the real benefit of optimising this data for analysis. That's where BI tools come in. Available as standalone tools or included in subscriptions such as Microsoft 365, business intelligence tools gather up your raw data and transform it into easy‑to‑read dashboards for resource management and decision making at a higher level.
Where BI tools shine for growing businesses is they provide insightful comparisons and analysis. For instance, they make it very easy to compare year‑to‑date revenue numbers against the corresponding time last year. You can analyse sales numbers, margins, customer performance and other KPIs, and never miss opportunities for commercial growth.
BI benefits for SMEs:
Get a single version of the truth for your business
Spot trends faster
Forecast a lot better
Make data-backed business decisions
With BI tools you can analyse sales numbers, margins, customer performance and other KPIs, and never miss opportunities for commercial growth.
---
What does good tech look like? The Three S's of trusted technology: Security, Stability and Scalability
By now, your SME will understand the five key requirements for ramping up its digital capabilities. But if you want to outpace competitors, grow sustainably and manage services more profitably year after year, you need a solid technology infrastructure designed with the future in mind.
More specifically, you need a robust platform that offers the 3S's of security, stability and scalability.
Why Security?
Sixty‑eight percent of business leaders say their cybersecurity risks are increasing but managing them is easier said than done. That's largely because security is not one risk but many, encompassing everything from software failure and server crashes through to malware, ransomware, phishing, eavesdropping, DDoS, SQL injections, trojans, staff being careless with their passwords or a technology vendor going bust!
Security breaches are a terrible problem, whatever the size of a business. Cyber breaches cost SMEs around £25,700 in basic 'clear up' costs every year—and you're not going to be able to recoup those losses if you're working in firefighting mode until all the problems are resolved. In fact, a security breach is the type of scenario that could force a small business to go under, often within 6 months of the failure event.
The point here is that you need to initiate a plan for how you will secure your systems before they need protecting. Security can take many forms depending on what is being deployed. For networks, security usually takes the form of next‑generation firewalls with SSL inspection and advanced endpoint detention capable of spotting compromises and reacting accordingly.
Knowledge is the best weapon, so work with a consultant or vendor who can help you identify vulnerabilities and make informed decisions about how you buy and who you work with.
---
Why Stability?
A system that's down, slow or inaccessible is basically useless because your workflows rely on each component operating in a reliable way. When one part isn't working properly, it can have negative downstream effects on the rest of the workflow. The result? Wasted productivity while employees watch a buffering screen, hours of downtime, and disgruntled customers who don't trust that your systems work accurately. You can't pivot into new verticals if you have no credibility in your current one.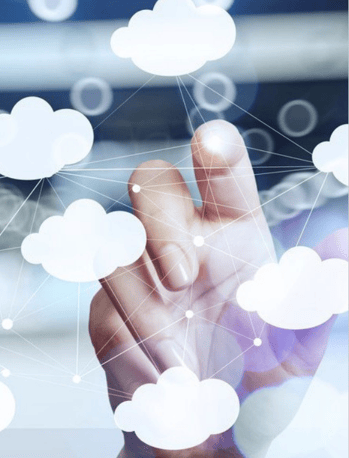 When designing a system to be stable, there are several things to consider. First, any critical component needs to include redundancies, which means that any individual failure has a fallback so your business keeps running normally. For cloud‑based services, the provider will usually take care of redundancies and give an assurance of uptime.

At a network level, you'll need to review stability and resilience as an essential component of your connectivity. Are there multiple routes to the internet, for example, a 4G/5G backup if the primary connection goes down? What are your service level agreements in relation to bandwidth, redundancy, and availability? What happens if everything has to go offline?
In addition to resilience, a stable system also needs to accommodate high demand. When designing your technology infrastructure, don't just think about your average usage. The system should be able to cope with the highest usage it is likely to see. For on‑premises solutions, this typically means buying more horsepower than you initially need.
In cloud deployments, it's usually just a matter of adding more users, space or functionality as and when you need them—check that your provider can meet your requirements. What happens if everyone starts Zooming at the same time?
---
Why Scalability?
Scalability comes in two forms—short‑term scalability to meet temporary peak demand, which is the tech equivalent of putting additional cashiers on the checkout when customer numbers spike, and long‑term scalability to meet overall business growth. Most SMEs need technology solutions that can manage both.
One of the key advantages of cloud technology is it's scalable by nature. This means you can flex capacity (such as the number of user licences) up or down in minutes, only paying for what you use. There's no danger that your systems will fail due to the increased demand. Some vendors will even allow you to scale capacity for particular days such as Black Friday.
On‑premises systems can also grow with the environment but you'll need to plan to scale. This can be anything from planning to add storage in a few years to staggering hardware investments as systems age out. The important thing is that you can answer the question, "where will we be in five years?"
---
Don't forget the user experience?
The three S's are often inversely proportional to usability. You can make something ultra‑secure, robust and reliable, but if it is too cumbersome, users will abandon the tool and find their own way to work. When choosing systems, you need to take security, stability, scalability and ease of use into account, striking a balance between protecting the system and allowing people to use it.
Remember, those who offer digitalisation and automation tools are in the business of selling a product and service. Most are highly regarded and reputable, but they fundamentally are looking at their own product in isolation from the rest of your business environment. It's easy for the overall experience to be forgotten or is understood. Make sure you're looking at everything with a bird's eye view, not a worm's eye view, and that your digital products are working with and not against each other.
---
Final Words
SMEs can unlock real revenue and growth opportunities by stepping up their digital transformation game. The most effective transformations point to five focus areas:
Levelling up your connectivity
Giving day‑to‑day processes a digital upgrade and automating as much as you can
Embracing the myriad benefits of the cloud

Working better together through mobile‑first communication and collaboration tools

Transforming the quality and speed of decision making by transforming siloed data into powerful company‑wide business intelligence
…and doing it all through a '3S' architecture of technology that doesn't just help to deliver
business strategy, but innovate it.
This is where we come in
Business transformation through technology promises many powerful things, but it doesn't happen by accident. You have to establish a clear plan of action and know exactly what solutions you need to embrace before you embrace them.
Our expert consultancy is the stepping‑stone that will prepare you for the exciting world of digitalisation and automation. From effective cloud computing to business intelligence solutions and networks, we can help you figure out which solution is best for your business and get you primed to scale.
Get in touch to start developing your strategy today!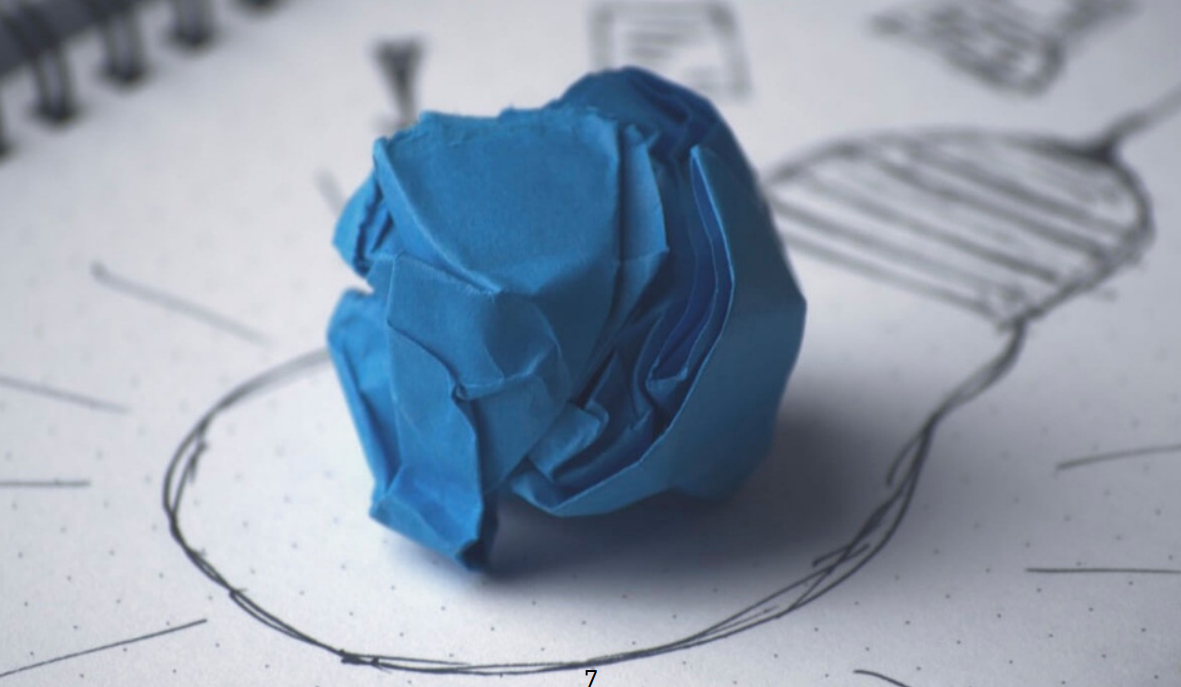 ---
Start you SME digital transformation journey with Aabyss
Embarking on a business transformation through technology requires a good understanding of these 10 questions, but the most important factor—one that really contributes to the topline, bottom-line and customer experience—is the partner you choose.
Aabyss helps business leaders outperform competitors and become future‑ready by simplifying technology. As impartial advisors, we can offer a fresh perspective on your business challenges and help you uncover innovation opportunities you might not have considered.
To get started, book a discovery call today.